PIT Drives provides the best choice for limo service in Dulles. As IAD Limo Service, we want to give you the best Dulles transportation experience, with top-notch safety and quality. We have many ways to get around in the Dulles area. We have the perfect limo and chauffeur to meet your needs. We offer wine tours, prom limo services, city tours, and event transportation. Our experienced professional drivers are professional, courteous, and very well-informed. We'll give you a safe, comfortable, and relaxing ride when you're with us. Executive sedan service has a wide variety of limos that are sure to impress your guests.
Regarding transportation for your special events, we have you covered with various vehicles. Sedan Limo offers services for all sizes of groups, and our fleet of ships can accommodate you and your party with no hassle. Dulles Limo Service is proud to deliver the same high-quality service to all our clients–new and patrons alike. With Dulles Limousine, you can get luxurious, king and queen-like transportation for an affordable price. You can get anywhere you want in a limousine. And be chauffeured around like royalty.
Dulles Airport Limo Service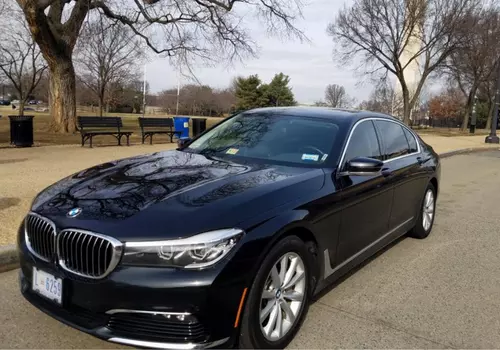 BMW 740i
Insured, leather interior, air conditioning, rain sensor, panoramic roof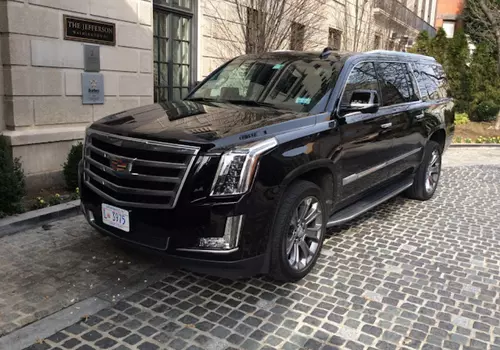 Cadillac Escalade
Insured, leather interior, air conditioning, rain sensor, panoramic roof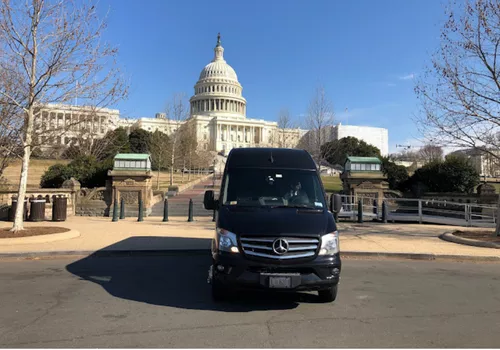 Sprinter Van
Insured, leather interior, air conditioning, rain sensor, panoramic roof
Are you looking for a limo service near me to or from Dulles? Dulles limo provides exceptional transportation services for events, honeymoons, business trips, prom Limo, and wedding limos to ensure your trip is fun, relaxing, and memorable. Our goal at Dulles Limousine is to offer professional and excellent limo services to travelers beyond their expectations. Getting around in Dulles can be simple, whether you have to get to a meeting, party, prom night, or wedding. Premier International Transportation also offers airport car service to other airports from IAD to BWI and from IAD to DCA. Our airport limo has qualified, knowledgeable, and courteous drivers who work hard to deliver dependable, safe, and prompt journeys. We guarantee that you'll always get your flight by using our limo service airport. With our expert team of drivers and guides, we ensure every client reaches their intended destination without facing any difficulty. Limo airport helps you enjoy a safe, comfortable, and outward journey. The hard-working IAD transportation professionals know your needs through communication and careful planning.
Limo Service near me | IAD Airport | IAD to DCA | Dulles Airport to Washington DC | IAD to BWI | IAD to Washington DC | IAD Airport to Washington DC | IAD to DC | Limo Services near me | Limousine Service near me | Limos near me | Limousine Services near me | Airport Limo Service | Airport Limo Services | Airport Limo | Limosine Service near me | Limousine near me | Limo Service Airport | Limos Service near me | Limo Service to Airport | Limo Car Service | Limo to Airport | Limo Airport | Sedan Limo | Limo Service from Airport | Limos to Airport | Private Limo Service | Dulles Limousine | Dulles Airport Limo Service | Airport Limousines | Limousine Car Service | Dulles Limo Service | Dulles Airport Limo | Dulles Limo | Limo Service Dulles Airport | Limo Service to Dulles Airport | Limo to Dulles Airport | Limo Service Dulles | Limo Service to Dulles | Dulles Limo Services | Limousine Dulles Airport | Limo Service IAD Airport | IAD Limo | IAD Limo Service | IAD Limousine Service |