Baltimore Airport Transportation
Transportation to BWI Airport
Traveling to or from BWI Airport is much easier when booking your BWI airport transportation with Premier Transportation Drives. We offer customers upfront pricing and flexible ride options to fit any budget or lifestyle. In addition to airport transfers, We can arrange the same travel itinerary for all three tri-state airports' transportation from BWI to IAD and BWI to DCA. The entire team at BWI ground transportation will do everything possible to make airport travel as easy and stress-free as possible. Baltimore airport transportation offers door-to-door transportation from BWI airport with flexible ride choices, including an exclusive sedan and Black Suburban SUV. We recommend that you arrange ground transportation to ensure your vehicle is ready to go when you arrive. And, when you GO with us, You can avoid paying expensive rental car fees, waiting in long lineups, and parking hassles at BWI.
Baltimore is a popular destination for visitors and business travelers alike. It would help if you never took a chance flying in or out of BWI. Using a reliable transportation service like our BWI Limo Service is best. Making a reservation for a reliable Baltimore airport transportation service before you go can help make your Baltimore travel experience as stress-free as possible. The best BWI airport car service is flexible and efficient. When it comes to airports, Premier International Transportation understands that. 
BWI Airport Transportation Baltimore to Washington DC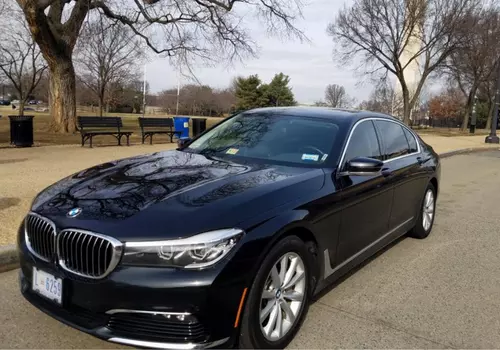 BMW 740i
Insured, leather interior, air conditioning, rain sensor, panoramic roof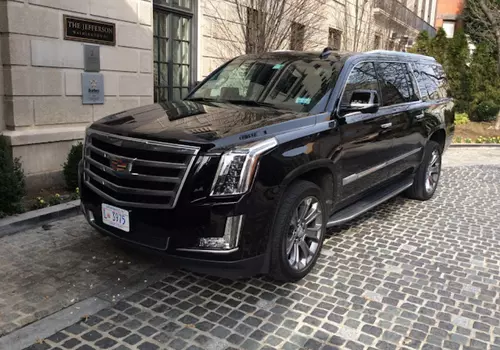 Cadillac Escalade
Insured, leather interior, air conditioning, rain sensor, panoramic roof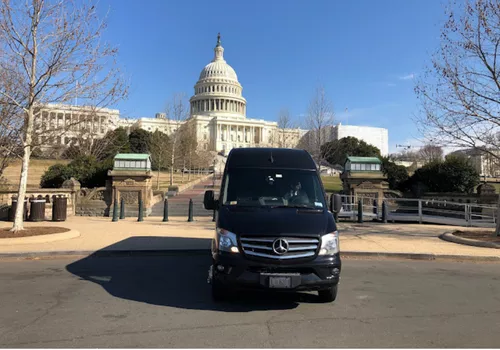 Sprinter Van
Insured, leather interior, air conditioning, rain sensor, panoramic roof
Airport Transportation BWI to IAD
Baltimore is a gorgeous coastal city in Maryland. The most exciting and fun place to visit in America is a state known for its impressive harbor, delicious crab shacks, and historic Civil War-era attractions. When you are at BWI airport and want to visit these beautiful places, you can rely on BWI airport transportation. When you arrive at BWI airport, let our staff provide excellent and professional service so you can avoid the airport hassle.
The airport transportation service is good for several reasons. Like, you don't have to pay a high rate for a taxi. Also, you can forget about everything you need to do before your vacation because you'll be ready to relax and enjoy it while driving. BWI airport pickup knows when you are arriving at the airport. You only want to get to your destination or hotel as fast as possible. Our mission is to help make your trip better. We have a private, safe, and fast chauffeur service that will take you anywhere in no time.
Baltimore MD to Washington DC
Baltimore to DC | Baltimore to Washington DC | Baltimore MD to Washington DC | BWI to IAD | from Baltimore to DC | BWI Airport Transportation | BWI Transportation | BWI to Dulles | Transportation to BWI Airport | BWI to DC Transportation | Transportation to BWI | BWI Ground Transportation | Baltimore to Dulles Airport | Airport Transportation BWI | Transportation from BWI to DC | BWI to Downtown DC | Baltimore Airport Transportation | BWI to Reagan Airport | Transportation Services Baltimore | BWI to White house | BWI Transportation to DC | Transportation from BWI to Downtown DC | Transportation from Baltimore to DC | Transportation from Baltimore Airport to Washington DC | Transportation from BWI |