Washington DC Transportation
Washington DC Airport Transportation
When you travel to Washington, D.C. and need a stress-free, affordable way of getting to and from the DCA airport, use Washington DC Airport Transportation. We offer DCA car service with a professional chauffeur and competitive prices. Airport transfers can be expensive and time-consuming. Your flight could be delayed, traffic could be bad, you might miss your flight, or it might take some time to find a taxi. With the help of PIT Drives, getting to and from the DCA airport will be the least of your worries. From door-to-door service to discounted same-day & next-day flights, You can book your ride in advance with PIT Drive in order to avoids any hassle.
We do it all DCA Airport transportation is always working to improve your travel experience. Car service DC shows you how we can save your time and money when booking your ride. We pride ourselves on providing the highest level of customer service and strive to exceed your expectations. For your convenience, we offer online booking and 24/7 customer support. 
Washington DC Airport Transportation DCA Airport Reagan
Premier International Transportation service offers you the best ground transportation experience in the luxury Sedan Service, Black Suburban SUV, and Sprinter van service in and around Washington DC.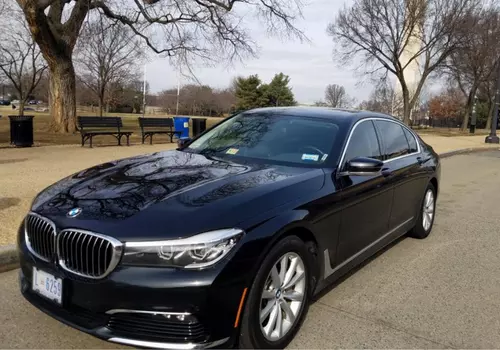 BMW 740i
Insured, leather interior, air conditioning, rain sensor, panoramic roof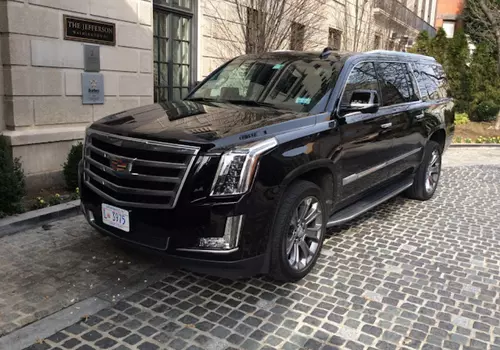 Cadillac Escalade
Insured, leather interior, air conditioning, rain sensor, panoramic roof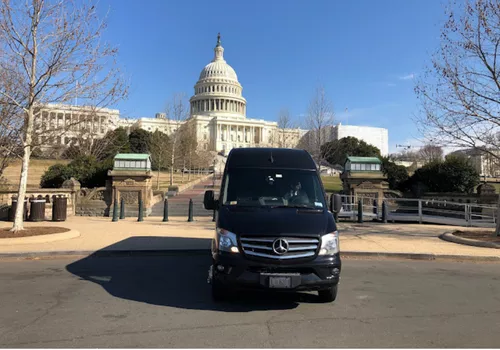 Sprinter Van
Insured, leather interior, air conditioning, rain sensor, panoramic roof
Reagan Airport Transportation
DCA Airport is the busiest in the United States, averaging 24 million passengers in and out of its terminals every year. To beat the line at the ever-busy taxi stand, contact PIT Drives to arrange airport transportation to your DC Destination. Traveling can be such a hassle. It takes time to get ready and pack, the transportation to and from the DC Reagan Airport, and then there's that dreaded feeling of not knowing how you're going to lug all your luggage to the gate.
Reagan Airport Transportation wants to take all the hassle out of your travel experience. We offer DC airport car service which means meeting you at your home, work, or hotel and taking care of all your transportation needs. You can travel worry-free, knowing we've got you covered. If you're looking for a way to travel stress-free, look no further than our DCA ground transportation!
DCA to BWI | Washington DC Transportation | DC Transportation | DCA Transportation | DCA to IAD | Transportation in Washington DC | Washington DC Airport Transportation | DC Transportation Services | DCA Airport Transportation | DCA to Baltimore | Airport Transportation DC | DCA Ground Transportation | Transportation Washington DC | Reagan Airport Transportation | Transportation to DCA Airport | Transportation Service in Washington DC | Transportation Services Washington DC | Ronald Reagan Airport Transportation | DCA Airport to IAD Airport | Transportation to DCA | Transportation Services in DC | Transportation from DC to Dulles Airport | DC to Dulles | DCA Airport to Baltimore | DCA Airport to Dulles | Airport Transportation DCA | DC Airport Transportation | Transportation Service Washington DC | Transportation from Reagan Airport | Transportation to Reagan National Airport | Transportation from Reagan Airport to Downtown DC | From DCA to IAD | Washington DC IAD | Transportation from Ronald Reagan Airport to Washington DC | Transportation from Ronald Reagan Airport | Transportation to Washington DC | Transportation from DC to Dulles | Washington DC Ground Transportation | Transportation from Ronald Reagan Airport to Washington DC | Airport Transportation Washington DC | Washington DC to Dulles Transportation | DCA Airport Transportation Service | Sedan Transportation | Reagan Airport Ground Transportation |