Germantown Airport Transportation
Germantown MD to DCA | Germantown MD to BWI | Germantown MD to IAD Airport
Get A Quote
Germantown Limo Car Service
Need a car service in Germantown? Pit Drives offers first-class ground transportation services 24/7.
Book Online
Germantown is one of the most diverse communities in the area. It is close to Washington, DC, and is home to an array of shopping and dining options. No matter what brings you to Germantown, you'll need a convenient way to get around when you're here! Premier International Transportation is passionate about providing customers with the best sedan service experience possible. We're a team of dedicated people who love our work and will do everything possible to provide you with great black car service. We have a fleet of professionally driven luxury cars for you and your corporate needs. Our drivers are trained to ensure every detail is attended to in our vehicles.
You'll receive an outstanding customer service experience. We're committed to our customers, offering outstanding and private car service. We proudly offer airport transportation from Germantown to DCA, Germantown to BWI and Germantown to IAD. We will arrive at the airport on time so you can enjoy a cup of coffee before your flight. Customer care is our finest asset. It gives our company a competitive edge that is unrivaled by any of our competitors. Our time is valuable; we do everything possible to make trips with us smooth and pleasant experiences. You deserve to have the best executive car service in Germantown, and we're confident that your car needs will be met when you ride with us. Germantown Car Service is constantly working to improve our services, whether by updating our fleet of vehicles or investing in the latest technology.
Germantown MD to Washington DCA Airport Limo Black Car Service
Premier International Transportation service offers you the best ground transportation experience in the luxury Sedan, Black Suburban SUV, and Sprinter van service in and around Washington, Dulles, and Baltimore.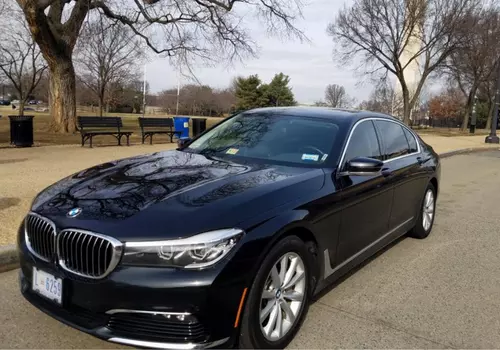 BMW 740i
Insured, leather interior, air conditioning, rain sensor, panoramic roof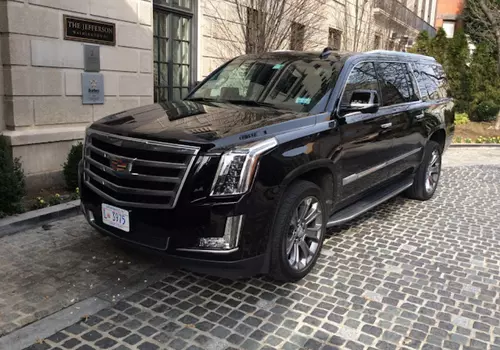 Cadillac Escalade
Insured, leather interior, air conditioning, rain sensor, panoramic roof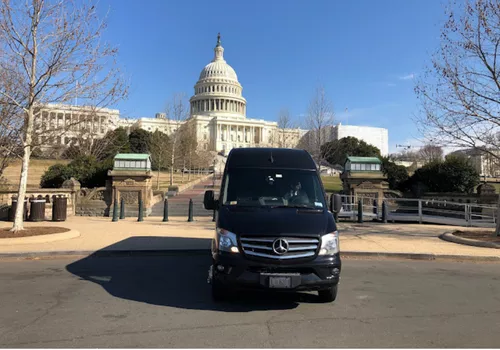 Sprinter Van
Insured, leather interior, air conditioning, rain sensor, panoramic roof
Germantown MD Limo Service
Reserve a limousine with Germantown's premier transportation provider, offering top-quality ground transportation, experienced and safe drivers, and the best customer service. PIT Drives in Germantown, Maryland's most reliable limo rental provider. In addition to Germantown, we are also present in its surrounding areas. We have a large and varied fleet of privately owned vehicles, including stretch limousines. We are the leading provider of event transportation services in Germantown and beyond. From small groups to big events, we can meet any need. If you're planning a wedding or want to throw a special party for your friends and family, we have limos for hire at the highest quality, with all the amenities you need. Hire the limos and let your guests experience the comfort and convenience of the best limo services in Germantown. Germantown MD Limo Service also provides transportation from city tours and proms to birthdays and wine tours. We are proud to have a well-qualified team of drivers available to get you where you need to go. They are extremely well-versed in the area and can navigate the roads easily, so your ride will be safe and stress-free. A good chauffeur is a professional and excellent customer service representative. They are always ready to assist you with whatever you need. Whether it's providing recommendations for local restaurants or helping you with your luggage, they are always there to help. They are dedicated to ensuring your customer service experience with them is one-of-a-kind. Just some of the services we provide include:
Things To Do In OR Near Germantown MD
Wineries and Breweries near Germantown MD
Germantown MD Ground Transportation