Montclair Airport Transportation
Montclair VA to DCA | Montclair VA to BWI | Montclair VA to IAD Airport
Get A Quote
Montclair Limo Car Service
Need a car service in Montclair ? Pit Drives offers first-class ground transportation services 24/7.
Book Online
PIT Drives provides private car service to residents of Montclair and its vicinity. You should call us if you are a local or visiting town for a conference or vacation. We'll take good care of your transportation needs. We are locally owned and operated and were founded by a professional chauffeur with years of experience providing luxury transportation services. Each member of the sedan service team is a highly experienced, professional chauffeur committed to providing his guests with excellent service. We are your chauffeur service professionals. We have been offering 5-star black car service to our clients for many years, so our clients rely on us for airport transportation. When you need a ride from Montclair to DCA, Montclair to BWI and Montclair to IAD, you can rely on us to provide prompt, reliable transport, fantastic customer service, and the finest luxury vehicles in the business.
We offer outstanding airport car service to all customers. If you want to impress your clientele or enjoy traveling in style, hiring a luxury car service to pick up VIP clients from the airport is an excellent idea. For town car service in Montclair, VA, and the surrounding areas, you can trust Montclair Car Service. Our professional chauffeurs will ensure you receive safe, on-time, and courteous services to your destination. We have fast dispatch times so that you will get your car on time, and we also offer very affordable prices. We are open 24/7 to help you and answer your questions. We look forward to helping you with your private transportation needs. Call us for more information or schedule a chauffeured ride to your next event.
Montclair VA to Washington DCA Airport Limo Black Car Service
Premier International Transportation service offers you the best ground transportation experience in the luxury Sedan, Black Suburban SUV, and Sprinter van service in and around Washington, Dulles, and Baltimore.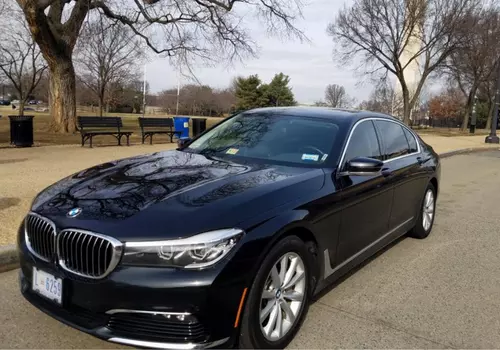 BMW 740i
Insured, leather interior, air conditioning, rain sensor, panoramic roof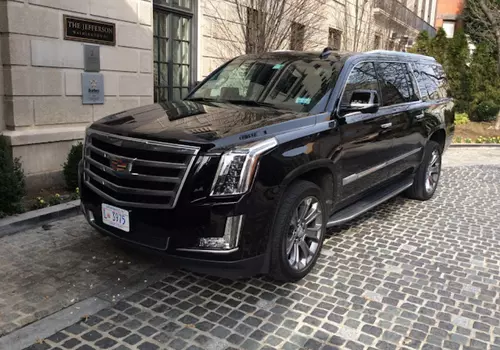 Cadillac Escalade
Insured, leather interior, air conditioning, rain sensor, panoramic roof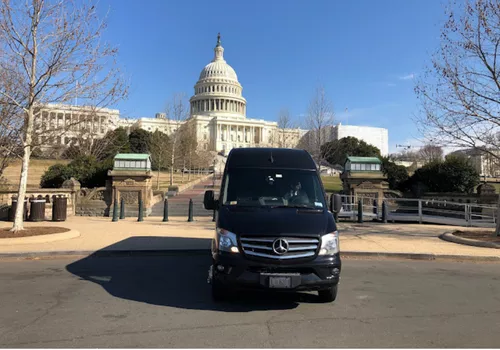 Sprinter Van
Insured, leather interior, air conditioning, rain sensor, panoramic roof
Montclair VA Limo Service
Premier International Transportation is one of the premier companies of limousine rentals in Montclair. Hiring a professional limousine service for an important event is a once-in-a-lifetime possibility for many people. We want your event to be special and memorable if you hire us. Whether it's city tours, birthdays, graduations, wine tours, airport transportation, or any other type of event that you can dream up, you'll love the service we provide and want to hire again for your next special event. Our employees deliver exceptional services throughout every service trip and understand customer satisfaction's importance. We strive to provide unique and flexible pick-up and drop-off services, assuring you're on time and having a great time at your destination. So, suppose you're looking for a limousine rental. In that case, we will exceed your expectations by offering luxurious ground transportation services and providing the perfect driver to make your trip memorable. We are an upscale Montclair limousine service that understands the need to schedule travel plans any time of the day or night. We also provide online reservation technology that keeps things comfortable and convenient. Our limousine rental services are ideal for those who are looking for luxury limo rentals for various reasons, such as wedding ceremonies, parties, events and business travel. We have the perfect chauffeurs and limousines for all your travel needs. We make it happen with style and precision. Contact us today to book a luxury limo. Just some of the services we provide include:
Things To Do In OR Near Montclair VA
Wineries and Breweries near Montclair VA
Montclair VA Ground Transportation